Athena Hoodie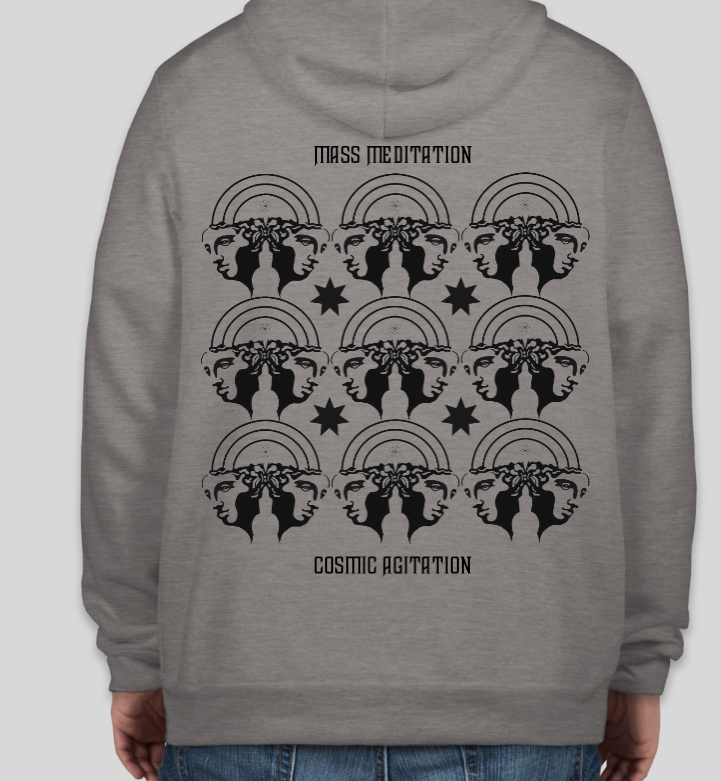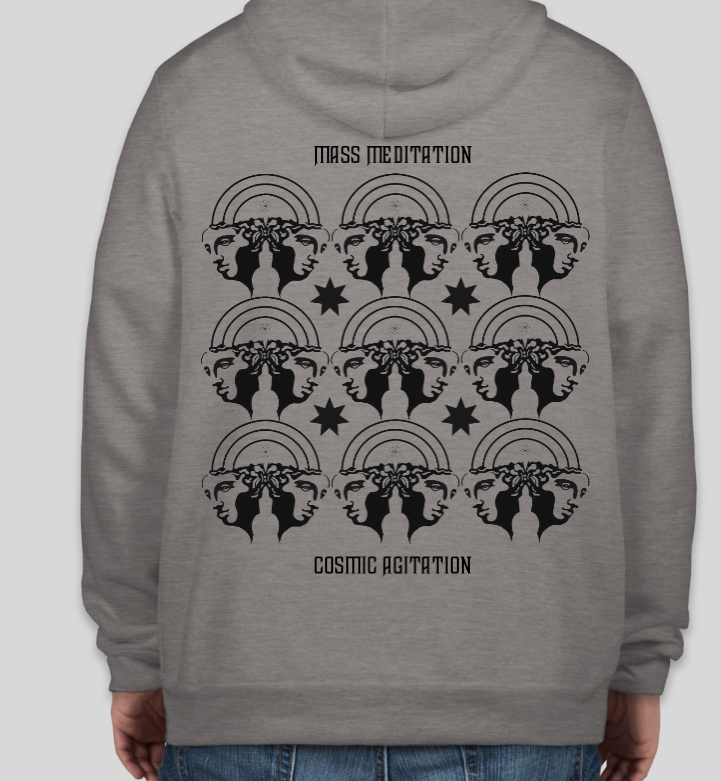 Athena Hoodie
ARTWORK : Featuring the Heimerman Studio Logo : A double Athena is depicted with her hair forming the shape of a butterfly. She is connected by a rainbow and the negative space between her shows a Temple doorway. Every limited edition Hoodie is personally signed by artist Kelsey Anne Heimerman.
Featuring the text "Mass Meditation: Cosmic Agitation" the artist calls for social awareness and reform as we are reaching a new state of expansion and awareness in our globally connected world. It is by internally supporting our own lives within that we then can reach out to others to help better our connected world.
MATERIAL : **ULTRA SOFT** because we need to learn how to be soft on the inside, so we can effectively agitate global awareness through unity and connectivity.
Blush Hoodie Women's : This cropped crew offers the ultra soft Bella + Canvas fleece fabric in a trendy silhouette with a dropped shoulder and a cropped raw hem. Stylish and comfortable
Grey Hoodie Unisex : Soft and breathable, this North Face cotton‑blend pullover will keep you warm whether you're resting between adventures or traveling to your next destination.